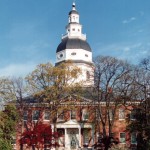 Legislative Report
Submitted by Gil Thompson
Seven reasons to adopt the 2014 NEC in all Maryland jurisdictions
I would like to comment on Jeff Sargent's (Electrical Specialist for National Fire Protection Association) article in the November/December issue of the NFPA journal.
Mr. Sargent gave seven reasons why the edition of the 2014 National Electrical Code (or any latest edition of the NEC) should become the electrical code for all jurisdictions located in our state.
The most recent National Electrical Code standards will:
Improve safety for the general public: Articles and sections on installations, new products, techniques for installers and safety personnel provide the latest shock and fire protection for the public.
Maintain consistency: The most recent rules and regulations of the NEC are integrated uniformly with other safety codes such as Life Safety, Fire and Energy which then can be enforced on a standard basis statewide.
Reduce general liability: Law suits are reduced when the latest safety standards are followed. When the latest safety standards are not being followed, lawyers for the stakeholders want to know why some jurisdictions are not requiring systems to meet the latest electrical rules and regulation.
Allow new technology and methods: New methods and technology can be used for renovations or for new construction. Some new products and methods for providing electrical services will have national recognition for approval and the latest testing. These rules are not found or mentioned in older editions of the NEC. For example, a new article of the NEC covers low-voltage, power-distribution systems for drop ceilings.
Helps avoid negative cost impacts: Manufacturers can save everyone money by making products that only need to comply with the requirements of a single edition of the code. Consider the latest rules on arc flash, arc current interrupters, GFCIs, tamper-resistant receptacles, etc.
Promotes economic development: Design, research and new installation practices allow manufacturers to continue to development innovative products which helps to reduce installation costs. This helps stimulate the economy and encourage building processes, thus assuring job growth and job security.
Keeps professional training updated: An informed and well-trained workforce is essential for an ever-changing industry such as ours. Training personnel to the latest code standards does away with costly, sometimes double or triple standards, when earlier editions must be taught, but then the worker must be brought up to the latest standards being enforced in some jurisdictions.
It's no doubt that the latest edition of the NEC makes for better, stronger, and more efficient electrical installations.
At the last Maryland Uniform Electrical Licensing Examination Committee (MUELEC) meeting, this very item was brought up and all electrical boards present (18) agreed that we should have a standard, statewide electrical code enforced by all inspection authorities in every jurisdiction.
There are changes to the electrical law that have been sent out and this would be one of the important amendments to our electrical law.
Also at that meeting, it was agreed that every electrical administrative board, including the State Board, will be giving the Master's test (and hopefully, if the new law is passed, journeymen tests as well) and will be examined on the 2014 edition of the NEC. A new uniform test book was given to everyone along with a CD based on questions from the 2014 NEC. It does not matter what edition local jurisdictions are enforcing, but it will bring all who are taking examinations that will hold local or statewide licenses to be examined uniformly on the 2014 edition of the NEC.
Senator Katherine Klausmeier and Delegate Pat McDonough have been given copies of the amendments. Also, the amendments were given out at the MUELEC meeting, and hopefully we will be able to get a sponsor for the proposed changes to Title 6 – The Electrical Law for Maryland. Maybe it can be introduced during the 2015 legislative session.
If this is possible, we will inform all our members and everyone belonging to Maryland Electric Legislative Group (MELG) so that nothing will come as a surprise to our industry, and everyone will be aware of what the new law will contain.
Thanks,
Gil Thompson
Legislative Chair, Electric League of Maryland, Inc.