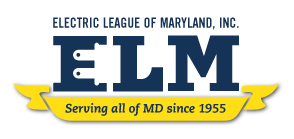 Here it is – a N.E.C. code change year and it seems that our trade is becoming more complicated as the years progress.  Can you imagine that there were 4,100 public comments to change or amend the 2014 NEC?
Nineteen code-making panels reviewed these proposals and then looked at 1,513 public comments before sending their report to the correlating committee.  The correlating committee reviewed, changed, and organized recommendations and sent the 2017 NEC document to the technical meeting of N.F.P.A., which approved and issued the new code as an American National Standard in August of 2016.
Various National Committees and organizations promulgated the information to the electrical industry in late September 2016.  Code change magazines, courses, and illustrations are out in full force and most are covering 559 major changes, as well as five new articles.
Article 425 – Fixed Resistance and Electrode Industrial Process Heating Equipment
Article 691 – Large-Scale Photovoltaic (PV) Electric Power Production Facility
Article 706 – Energy Storage Systems
Article 710 – Stand-Alone Systems
Article 712 – Direct Current Microgrids (DC Microgrids)
Did you know there are 30 different applications to raise the standard voltage of electrical systems from 600 to 1,000 volts?  This has occurred because it is needed for new products, innovative ideas, and new systems (D.C. systems are coming back into vogue).
New Rules:
Changes about accessibility and location of equipment and worker's workspace safety have been changed (keys and special tools – read this section carefully).
Guidelines for the establishment of credentials and certification of persons, firms, laboratories, etc. that examine and label equipment or systems have been expanded. Even standards have been set now for equipment that has been reconditioned and then put back into service.
Proposed standards for the torqueing values and applications for the termination of electrical conductors are now required so that manufacturer's instructions will be met for termination reliability.
For the first time, the minimum number of outlets that will be required to provide power for apparatus or material used in public meeting rooms for seminars, educational information, and demonstrations will become part of the new electrical code.
There is a clarification of the need TO GROUP all service disconnecting means when multiple electrical supplies are used (now, even dwellings are included).
To coordinate with the National Safety Code, there have been new regulations for the support and clearance needed for overhead service conductors in railroads, transportation facilities, and terminals.
To also coordinate with the mechanical codes, the receptacle for indoor electrical service areas now will be required to be located in an accessible area and in the same room and within 25 feet of the service equipment.
Identification for ungrounded conductors of different wiring systems must be LABELED as to their ratings at all termination, connection, and splice points.
Be informed that the 15 and 20 ampere rated receptacles for GFCI protection of personnel has been expanded in commercial and industrial applications to now include receptacles rated 150 volts to ground or less to 50 amperes for single phase and 100 amperes for three-phase systems. Special trip device units rated at 20 MA instead of the regular class A 6 MA will have to be used.
The requirement for a separate branch circuit for electrical outlets that service electric vehicles was relocated to Article 625 – Electrical Vehicles.  However, there is still no requirement that one must be installed at dwellings and commercial establishments.  You must check with the builders to see the necessity of such an outlet – note:  there probably will be a code change for this in 2020.
New provisions have been added to 210.12 (C) requiring AFCI protection for all 120 volt single phase 15 and 20 ampere branch circuits supplying outlets and devises installed in guest rooms and guest suites of hotels and motels regardless of whether or not they have permanent provisions for cooking.
As you can see, these are just a few of the changes to the National Electrical Code; we'd have to print a whole book to include them all!  I would suggest that you go to a Code Change Course, see Power Point illustrations, and obtain illustrated code change books. As an example, major changes have occurred for swimming pools and fountains in similar locations (Article 680).  See illustration.
So many changes – you may want to go to a special seminar on nothing but 680 and 682!
Additionally, in photovoltaic, article 690, there are so many changes (see diagram) that you might wish to attend a special class for Article 690 that covers nothing but Article 690.
Belonging to the Electric League of Maryland will be advantageous, as we are developing courses that will help you better understand the National Electrical Code.
Gilbert Thompson
Electric League Board Member