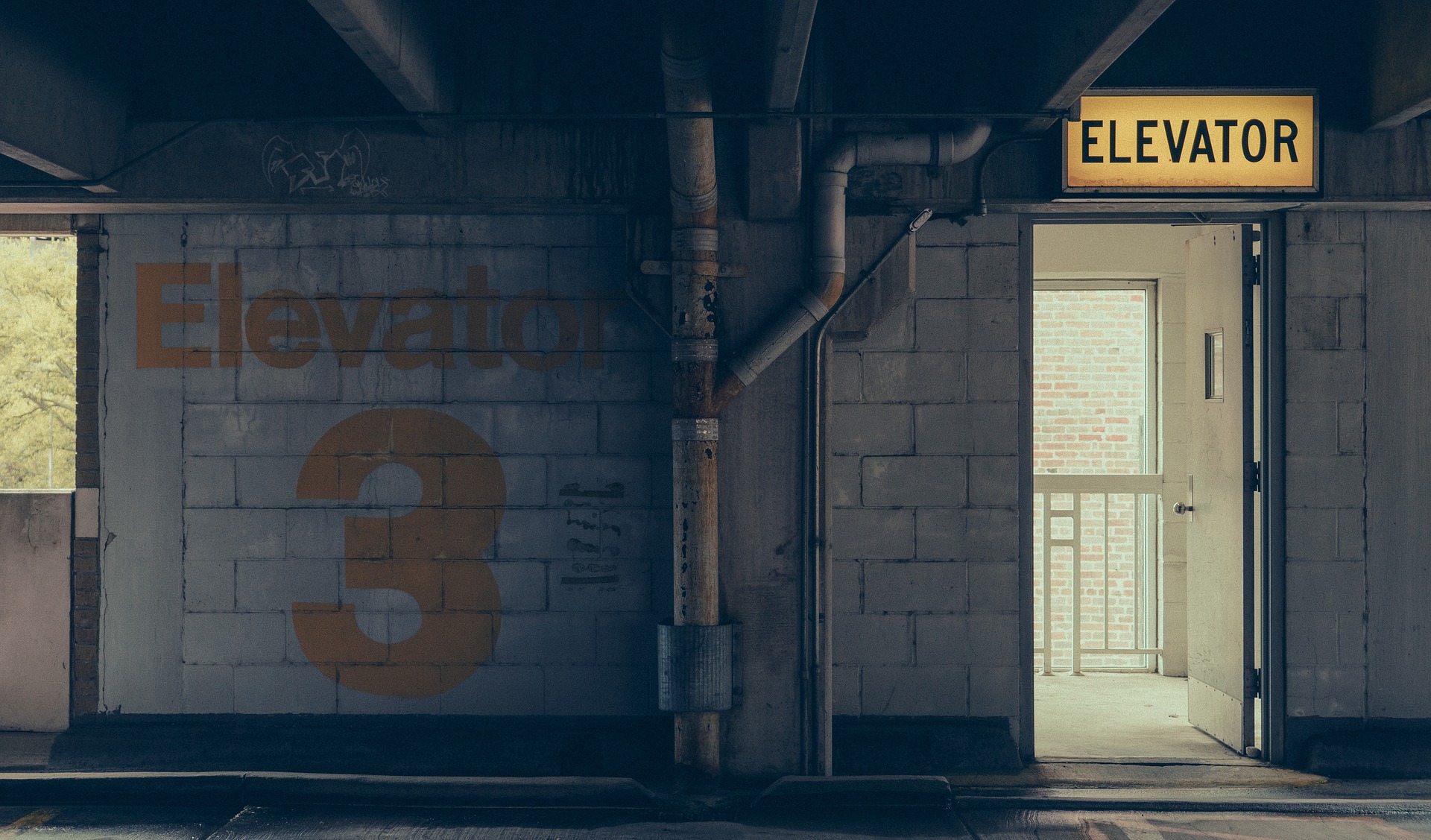 For years, we have always been informed that elevators should not be used in case of fire.
However, in recent years, high rise buildings have been increasing in height – some as high as 450 to 1,000 feet.  There is new talk about allowing protected and safe shafts and stairwells (2-hour, fire-proof construction) and special fire-proof construction for equipment that will now allow elevators to be used in a high-rise fire.
Consideration is given, however, for the length of travel on the steps and sometimes limited access (there are firefighters coming up the steps while occupants – some with handicaps – are trying to go down).  Concern has been expressed about people propping open the doors of the affected area so that smoke penetrates the ventilated stairwell which makes visibility limited.
There are new proposals such as horizontal safety areas (again, constructed with 2-hour fire-resistant materials) that must have emergency lights and proper ventilation being required at different levels in the building.  To be sure, some people may not be able to traverse 40 and 50 stories at a time without resting.
These are new, innovative ideas in building construction which will allow elevators and their shafts to become fire escapes.  These must have ventilation, emergency lights, special protection for the traveling cables and special protection will be required at the call button stations to ensure the integrity of the system.  This new idea will allow some designated elevators to be used for escape by handicapped, disabled, and special needs people.
As you can see, electricians will have to understand the work required within the building and work with building and fire authorities to guarantee that all equipment meets minimum fire safety requirements.  This involves identifying the various systems (maybe something different than red), special planning for voice control so that people can be properly directed, and special safety requirements for the emergency generators of these systems for the integrity of lights and motors. Questions have even been raised about the integrity of grounding and bonding of these special pieces of equipment and systems.  For instance, unless you have all threaded connections one must make sure that a wire-type equipment grounding/bonding conductor is used because some systems using just slip joints or pressure are not reliable.
As you can see, many, many changes are occurring in the electrical industry.  We must be prepared by being skilled and educated enough to protect those around us and to bring a high level of integrity to our vocation.